Sign into ECLUBSTORE using your Steam Account
---
You can sign into ECLUBSTORE using your Steam account! Follow the steps below to sign with your Steam account:
Step 1: Login/Register your eClubstore account
Begin by Login or Register an eClubstore account.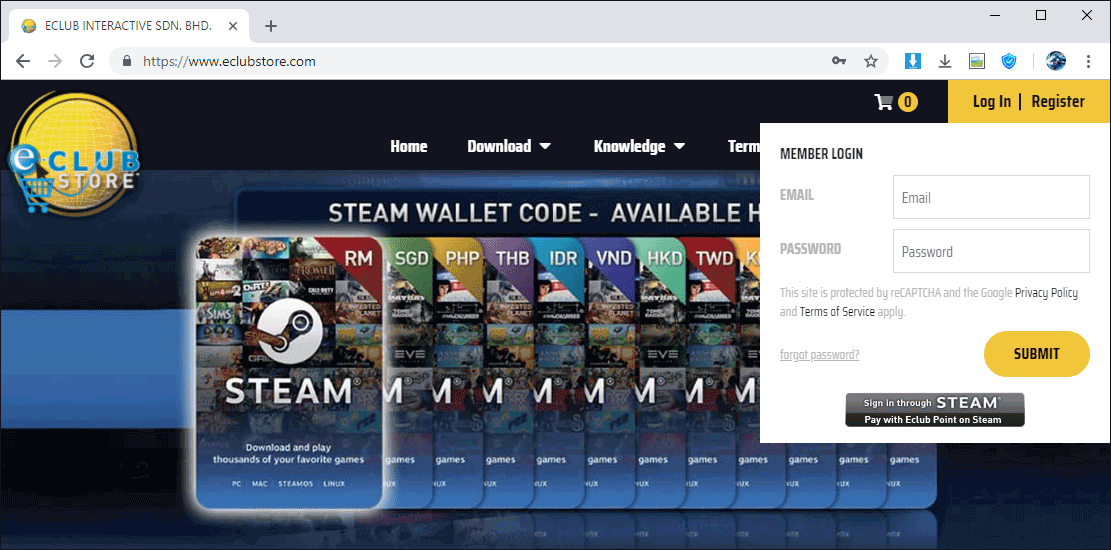 Step 2: Click on "Sign in through STEAM" button
Once you have logged in your eClubstore account, Click on this button at the login screen:

Step 3: Login Steam
You will be brought to a Steam Log in page. Log in your Steam Account there.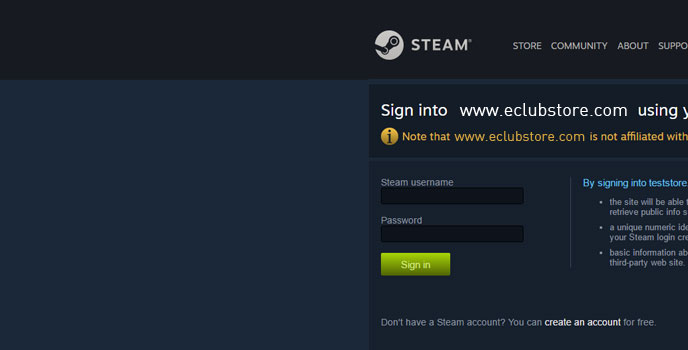 Step 4: Steam Authenticator Code
Key in your Steam Authenticator code. The code will be sent to your registered mobile phone.

Step 5: Success!
You will see your Steam Profile picture displayed on your user panel. You can logout your Steam account anytime by clicking your profile picture and click on "Unlink Account" in the edit profile page.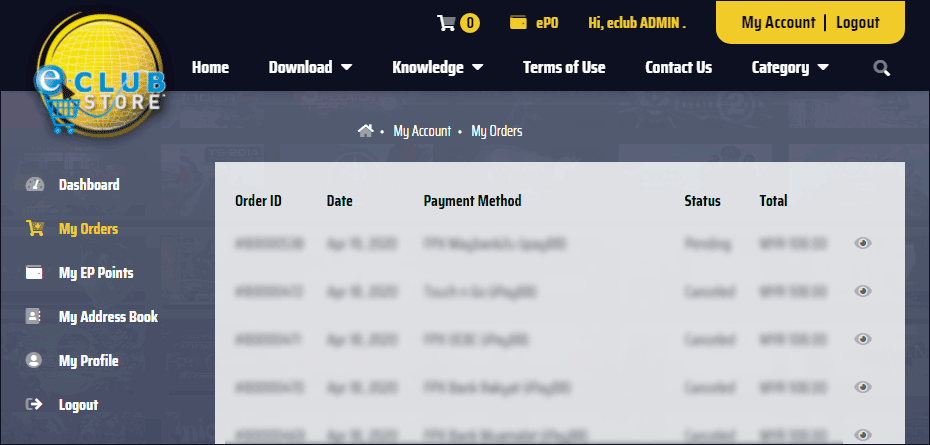 Step 6: Sign into ECLUBSTORE using your Steam Account
After your account is signed in. you can use your Steam account to log in EClubstore by clicking the "Sign in through Steam" button located in the log in panel